Cirugia plastica Cirugia estetica
---
CIRUGIA ESTETICA Artistry
Artistry Beyond Surgical Sculpture
Being a plastic surgeon and an artist, he picks from an artist's pallet of advanced surgical techniques to minimize scars and maximize comfort and safety.
Family members say that before starting to walk at 7 months, Marcelo was drawing on the wall of his room. In Elementary School was chosen for large posters and murals for home dates, which showed a peculiar talent for portraying the traits of the heroes.
His ability was enhanced with his first forays into various art workshops, where his role was defined by the study of modeling and live drawing in the human figure.

His father, an accomplice to their concerns, took him to see numerous examples of national and international artists and introduce you to late Prof. Dr. Malbec, a pioneer in plastic surgery world, who observe his qualities and vocation as encouragement to continue such specialists.

It was then when he realized that Marcelo could join into those two vocations, "the art and surgery", so after finishing his medical career he enters to the National School of Bellas Artes.
However, his vocation for the art never went down, in recent years his art has been exhibited in different rooms and even in the National Art Gallery of the XXXV Argentine Congress of Plastic and Reconstructive Surgery he presented his "Plastic Surgery Teaching" (acrylic) which is now a part of the collection of the Argentine Society of Plastic Surgery (S.A.C.P.E.R), where is going to be on permanent displayed.
Here are some of his works:
Contact Us
Buenos Aires - Argentina
For more information and pricing Click Here.
Dr Bernstein's Assistants will contact you as soon as possible.
Or send us an email to:
info@nuevabelleza.com.ar
TESTIMONIALS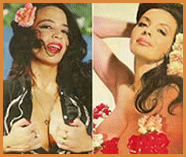 Read what some of the patients write to share their joy after surgery!
Face Procedures

Recommend this Page
Bookmark this page!
Magazine Appearances and Articles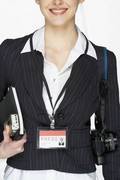 Have you seen all the media appearances of Dr. Bernstein and The Awards from the International Societies of Plastic Surgery?
Why Select a Board-Certified Plastic Surgeon?

Read how patients must select their Plastic Surgeons.
Non Surgical Additional
Botox ®

Facial Filler

Deep Peeling

Lips Augmentation