Cirugia plastica Cirugia estetica
CIRUGIA PLASTICA Plastic surgery Procedures
Tummy tuck

The term applies of Abdominoplasty or Dermolipectomy is a surgery to remove excess skin and fat from the middle and lower abdomen and to tighten the muscles of the abdominal wall.
<![if !supportLineBreakNewLine]>
<![endif]>
This procedure is required by both women and men whose abdomens: They fall naturally over the years by relaxing the muscles of the abdomen.
<![if !supportLineBreakNewLine]>
<![endif]>
§ For a sequel to previous pregnancies.
§ Abdominal lipodystrophy (dermograso apron).
§ Large amount of skin with stretch marks.
§ Woman in relatively good shape but are bothered by a large fat deposit or loose abdominal skin that won't respond to diet or exercise.

In Abdominoplasty can also work the muscles of the abdominal wall weak stretched, beneath the skin, muscles come together at the waist to refine.

A tummy tuck can be combined with abdominal liposuction in order to get pleasant results.
There are different types of surgeries related to the tummy area, every one of them depends on the criteria and the needs of every patient:
- Abdominal Liposculpture
- Minidermolipectomy (mini tummy tuck)
- Full Dermolipectomy (tummy tuck)
- Tummy Tuck after severe weight loss

In cases of obesity are largely of good practice, the use of an abdominal compression belt for 1 month before surgery, so get used to the new dynamics of breath, caused by the confrontation of the muscles to flatten the abdomen, and relax the tissues to resects the maximum amount of excess skin and fat.

If the amount of tissue is important to remove is required prior to surgery a functional respiratory (spirometry), with and without the abdominal belt to see that there are no functional changes later.

The Dermolipectomy can be performed with general or epidural anesthesia, requires subsequent placement, using an abdominal belt to reduce inflammation, swelling and bruising.
<![if !supportLineBreakNewLine]>
<![endif]>
You must speak clearly with the patient so that expectations are appropriate to the method pursued, explaining the scope, benefits and possible complications.

The technique of Abdominoplasty removes excess skin and fat hanging over the lower abdomen to navel including tissues (skin and fat) that are above the belly button is stretched to be lowered and relocated to the lower being sutured above the pubis .

Remove the excess fat and skin is sutured, leaving in place the location of the scar. To be hidden by underwear. Of course, it performs the same surgery in a new belly button centered in the desired location.

Drains are usually left until the debit is minimal.

The stitches can begin to withdraw from the first week, others in second and third (variable in terms of healing for each patient).
<![if !supportLineBreakNewLine]>
<![endif]>
View Dr. Marcelo Bernstein's RESUME
Visit the most recent Press Releases of Dr. Marcelo Bernstein
CURSOS DE IMAGEN PERSONAL Plastic surgery Procedures
Contact Us
Buenos Aires - Argentina
For more information and pricing Click Here.
Dr Bernstein's Assistants will contact you as soon as possible.
Or send us an email to:
info@nuevabelleza.com.ar
TESTIMONIALS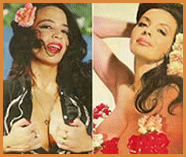 Read what some of the patients write to share their joy after surgery!
Face Procedures


Recommend this Page
Bookmark this page!
Magazine Appearances and Articles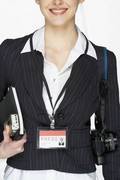 Have you seen all the media appearances of Dr. Bernstein and The Awards from the International Societies of Plastic Surgery?
Why Select a Board-Certified Plastic Surgeon?

Read how patients must select their Plastic Surgeons.
Non Surgical Additional
Botox ®

Facial Filler

Deep Peeling

Lips Augmentation