Cirugia plastica Cirugia estetica
CIRUGIA PLASTICA Plastic surgery Procedures
Arm Lift

Arm Lift can be performed under local anesthesia assisted more sedation or general anesthesia, depending on the case to treat.

Like any surgical procedure should be performed in a highly complex operating room, the patient should be evaluated prior to a routine preoperative laboratory with ECG and surgical risk.

Arm Lift is not a painful procedure, or postoperative pain with the provision of adequate.

The length of the Arm Lift surgery ranges from 1 to 2 hours and a half may not require hospitalization.


For recovery patient should keep his arms high during sleep to decrease postoperative inflammation and edema.

Left in the aftermath of this surgery that will hide a scar on the inside of the arms.

The stitches are removed after a week, depending on healing.

It is appropriate in the post-operative use for a few weeks of a garment which help to reduce edema.
View Dr. Marcelo Bernstein's RESUME
Visit the most recent Press Releases of Dr. Marcelo Bernstein
IMAGEN PERSONAL Plastic surgery Procedures
Contact Us
Buenos Aires - Argentina
For more information and pricing Click Here.
Dr Bernstein's Assistants will contact you as soon as possible.
Or send us an email to:
info@nuevabelleza.com.ar
TESTIMONIALS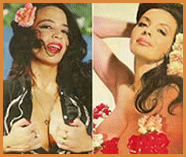 Read what some of the patients write to share their joy after surgery!
Face Procedures


Recommend this Page
Bookmark this page!
Magazine Appearances and Articles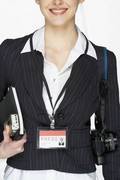 Have you seen all the media appearances of Dr. Bernstein and The Awards from the International Societies of Plastic Surgery?
Why Select a Board-Certified Plastic Surgeon?

Read how patients must select their Plastic Surgeons.
Non Surgical Additional
Botox ®

Facial Filler

Deep Peeling

Lips Augmentation