Cirugia plastica Cirugia estetica
MEDICINA ESTETICA Plastic surgery Procedures
Rhinoplasthy

Nose cosmetic surgery is one of the most frequent interventions in the specialty as requested by both men and women.
We can say that the aesthetic Rhinoplasty change the shape of the nose, trying unpleasant sectors individually, for example:
§          Bird or aquiline nose.
§          Rinocifosis
§          Deviations.
§          Broad nose.
§          On-bone.
§          Nasal tip collapse.
§          Fat tip nose.
§          Rinomegalia (nasal excessive size).
§          Large nostrils.
§          Hump (hump) of the nasal dorsum.
§          Short upper lip, Etc.
In previous interviews should be established, what changes can be achieved on the basis of the structural reality that the patient presents. "The result should be natural."

Rhinoplasty is a cosmetic surgical procedure and should therefore always in an operating room, after evaluation of the preoperative examinations.  Can be performed under local anesthesia sedation but not assisted by international anesthesiologist or general anesthesia, depending on the case and patient to treat. Duration varies from 45 minutes to 2 hours approx. Depending on the treatment to be performed.   After nose surgery is necessary 24 -36 hours of sleep at home or in a half-seated position to reduce inflammation and postoperative edema.

You can usually resume work after 36 hours.

The surgical procedure is not painful or with post-operative pain provided by the plastic surgeon.

The stitches are placed inside the nostrils alone, and fall from the seven days.  After the Rhinoplasty is placed forming a small plaster on the skin of the nose is removed painlessly from the week.  Not all patients (a few) appear to bruising of the eyelids and in the case of these solos are removed in approx. 8 days.

The result of the change is immediately removed after the plaster nose, and gradually improved as the inflammation and swelling go away.
View Dr. Marcelo Bernstein's RESUME
Visit the most recent Press Releases of Dr. Marcelo Bernstein
CURSOS DE IMAGEN PERSONAL Plastic surgery Procedures
Contact Us
Buenos Aires - Argentina
For more information and pricing Click Here.
Dr Bernstein's Assistants will contact you as soon as possible.
Or send us an email to:
info@nuevabelleza.com.ar
TESTIMONIALS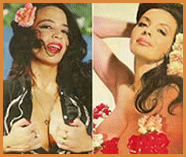 Read what some of the patients write to share their joy after surgery!
Face Procedures


Recommend this Page
Bookmark this page!
Magazine Appearances and Articles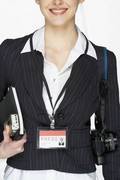 Have you seen all the media appearances of Dr. Bernstein and The Awards from the International Societies of Plastic Surgery?
Why Select a Board-Certified Plastic Surgeon?

Read how patients must select their Plastic Surgeons.
Non Surgical Additional
Botox ®

Facial Filler

Deep Peeling

Lips Augmentation