Cirugia plastica Cirugia estetica
CIRUGIA PLASTICA Press Releases
The Botox Tour -The Grandmother Goes and Granddaughter Returns

"In Argentina the grandmother goes and the granddaughter returns" proclaimed a recent newspaper  "Chascarrillo Madrileño" circulating mainly in the tourist agencies. Low prices attract Spanish companies in Argentina, and citizens for a range of services and products which are now among the burgeoning travel to Buenos Aires for plastic surgery that cost just over one third or half that of Spain.

However, Clarín said some of the people who have already passed through the Argentine scalpel, "we must add to the doctor's fee, the accommodation and passages and that are not so cheap."

Carlos Maranessi, the Anza-agency, is a Spanish-Argentine specialist familiar with the "Botox Tour" ®. "There is false information that travelers used to operate and enjoy shows and rides. That is not true. For a start, they have to return the investment and for that reason should be subject to significant interventions." This means a prolonged stay in a hotel.
The experiences collected by travelers are quite positive. But not only have the Spanish traveled to operate. Many also take advantage of their stay in Argentina visiting family and friends. "The truth is that in the last three trips I made several corrections to Botox ®. Now I think I need a full lifting and I have to ask for a loan to pay for it, but the price is very convenient, "said a professional MHB Argentina middle age.

In addition to the 'buzz' in some cases, consulting the Internet. There are professionals who have their website. "The best thing is to have someone that you recommend the doctor and the clinic. It should be safe to walk on to avoid falling into the hands of an irresponsible charge less," said a Spanish friend of MHB which underwent a complex intervention. He was for little more than a month in Buenos Aires, but worth it.

These experiences are now encouraging dental interventions, especially the expensive dental implants, requiring two trips and careful preparation. But the prices are half in Argentina than in Spain. 

"When they reach my office on the recommendation of other patients and colleagues they want to go from the airport to the operating room, which is not possible, there are a few studies before, if they are not positives, I do not operate," says plastic surgeon Marcelo Bernstein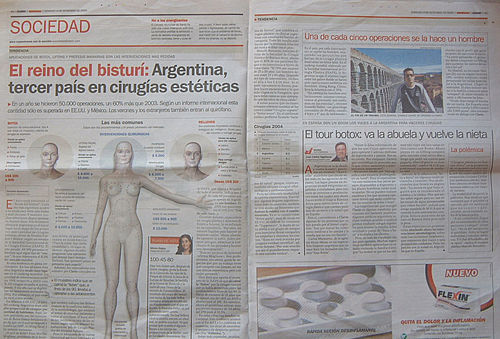 IMAGEN PERSONAL Press Releases
Contact Us
Buenos Aires - Argentina
For more information and pricing Click Here.
Dr Bernstein's Assistants will contact you as soon as possible.
Or send us an email to:
info@nuevabelleza.com.ar
TESTIMONIALS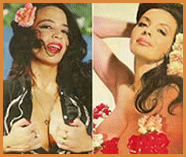 Read what some of the patients write to share their joy after surgery!
Face Procedures


Recommend this Page
Bookmark this page!
Magazine Appearances and Articles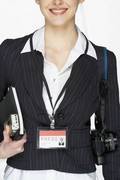 Have you seen all the media appearances of Dr. Bernstein and The Awards from the International Societies of Plastic Surgery?
Why Select a Board-Certified Plastic Surgeon?

Read how patients must select their Plastic Surgeons.
Non Surgical Additional
Botox ®

Facial Filler

Deep Peeling

Lips Augmentation