Cirugia plastica Cirugia estetica
MEDICINA ESTETICA Press Releases
Foreign tourists take advantage of the favorable exchange and Plastic surgery

The growing Medical Tourism in Argentina



Article published by the newspaper "La Prensa" the current section 22-05-06

The tours combine Rhinoplasty or Liposculpture and a trip to Calafate, Ushuaia and Iguazu waterfalls. Patients stay an average of 10 days, and spend between $ 2000 and $ 3500 usd.

"I came to study a semester in Argentina and at the same time operating, because in Sweden nose surgery is very expensive. Here the prices are more accessible, " said Ivana, 23 years old, a university  student since February of this year in our country living in a student residence.

Like her, many students and tourists coming to Argentina as part of a phenomenon called "medical tourism", where tours and cosmetic surgery as an attractive mix of our country.

The low cost of interventions along with the professional quality and availability of high technology are the main reasons that women and men buy this kind of package tours.

The benefits of aesthetic procedures required by most visitors are extensive.

the most wanted esthetic surgery interventions are: Liposculpture, breast implants and Rhinoplasty. But also seek dental care and fertility.

"There are many more opportunities for women and men look younger for longer. Eye will improve the view, the cardiologists will uncover the arteries and dentists give you a smile of a star, " told by plastic surgeon Luis Ripeta, owner of the Center Ripeta.



ATTRACTIVE

"The change in prices was the turning point that made most people would be attracted to visit our country to get surgery or know the Argentine countryside.


Argentina and Brazil are very good reference for plastic surgery in the world, "noted Ripeta on the phenomenon of surgery in our country.


According to the International Society of Plastic Surgery (ISAPS) in 2004 (latest data available) interventions in Argentina arrived around 49,590, which meant a 9.23% of the surgeries performed in the world. The number stood at the number 3 position in the ranking prepared by this institution behind the United States, with 76,091, and Mexico, with 54,074.


"The number of surgeries is growing between 10 to 15 percent each year .This is that much influence the media, programs and movies that show how people become a better me.
They make plastic surgery to become a common art, comparable to a work, "he told The Press the plastic surgeon Marcelo Bernstein, who covers several of these patients coming from abroad.



TESTIMONIALS

"From the experience of two of my colleagues in the student residence where I live I am encouraged to operate. I had always had the idea of doing something with my lips but I was afraid.
Like he had searched before coming to Argentina what the internet in this regard, out of curiosity more than anything, "said Mary Gutierrez, a Mexican who is doing a postgraduate course in engineering.

"For years I wanted to make a Liposculpture in Spain but is very expensive. Besides, I did not want to know is that I know, "said Guadalupe Mendez, an executive of the Iberian country that visited our country for the first time.
The woman added: "a lot of research on the internet and found several pages that offered a package tour to go to Argentina and operated. It was just what I wanted because I did not have much time to leave my job. "
The costs caused the Argentina international is a very profitable choice for patients. If they come with costs divided by $ 3 and if they come with Euros divided into 4, leaving it a significant price difference compared to elsewhere.
"Before the stay in a hotel paid for in dollars while today it paid in pesos. It is a very significant price difference compared to what they charge in the U.S. or Europe, "said Bernstein.

EXCURSIONS

The demand for such travel prompted the emergence of several companies that offer packages designed exclusively to operate and enjoy a holiday.


The promotions can include an intervention Rhinoplasty-nose-with a trip to Calafate.


Thus, during the first 5 days any person can stay in a hotel for 4 or 3 stars as they recover from surgery. Then the last 3 days of the package is a trip to El Calafate where we already have several trips planned to be entertained, and also can draw all the pictures displayed in their home country.
Ushuaia is also listed as a complement to Liposculpture trip includes:  Breakfast, transfers and visits to tourist attractions. But if the tourist has always wanted to increase their bust silicone, then the offer to go to Iguazu Falls is perfect for her. In 8 days the patient achieves what nature could not give and then have 3 nights to enjoy the waterfalls of Iguazu its new features.

MEN

Plastic interventions are no longer an exclusive area for women. According ISAPS in Argentina in 2004 of the total plastic surgical procedures, an 18.69% were men.
In this travel medical social change was also noted. "Before we were operating 1 man for every 20 women". That changed and now running at 4 am every 10 male patients, "said Bernstein.
The specialist added that the men "the most active is Liposculpture, nose, and then thirdly the ears. The latter depends on the fashion in hairstyles. If using long hair almost to the ear is not given importance but when the trend is short hair and cosmetic surgery is increasing the number of flow of patients who want to improve your ears. "



Mariana Badeni
CURSOS DE IMAGEN PERSONAL Press Releases
Contact Us
Buenos Aires - Argentina
For more information and pricing Click Here.
Dr Bernstein's Assistants will contact you as soon as possible.
Or send us an email to:
info@nuevabelleza.com.ar
TESTIMONIALS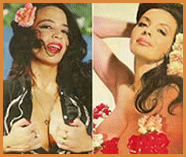 Read what some of the patients write to share their joy after surgery!
Face Procedures


Recommend this Page
Bookmark this page!
Magazine Appearances and Articles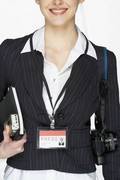 Have you seen all the media appearances of Dr. Bernstein and The Awards from the International Societies of Plastic Surgery?
Why Select a Board-Certified Plastic Surgeon?

Read how patients must select their Plastic Surgeons.
Non Surgical Additional
Botox ®

Facial Filler

Deep Peeling

Lips Augmentation